Home / News
Date: 12-09-2014
High profile financial services provider prefers Sankara Nethralaya as its CSR partner
Computer Age Management Services (CAMS) the well known, Chennai based, transfer agency to the asset management industry and technology enabled service solutions partner to private life insurance companies, chose Sankara Nethralaya as its partner to execute its Corporate Social Responsibility initiatives for year 2014. Sri N.K. Prasad, President & CEO and Sri P.B.Vijayaraghavan, VP - Operations handed over a cheque towards the same to Srimathi Akila Ganesan, Senior General Manager, Sri S.Alagiri, Deputy General Manager, Resource Mobilization and Srimathi B.Kavitha, Senior Executive, Fund Raising, Sankara Nethralaya at their Corporate office. The amount would go towards meeting the cost of providing 100 complex ophthalmic surgeries totally cost free, to indigent patients screened at the various Sankara Nethralaya centers and cost free eye camps in the rural areas.
---
Date: 21-07-2014
Sankara Nethralaya showcased in two major US events
As part of its ongoing efforts towards spreading the good word about Sankara Nethralaya by gaining a larger mind space and foothold among the Indian milieu in the USA, the SN OM Trust the fund raising arm of Sankara Nethralaya participated in two immensely popular events among its target audience, the annual conference of the Federation of Tamil Sangams of North America (FeTNA) and the "India Abroad" "Person of the year" ceremony. Participation at the FeTNA 2014 held at the Chaifety Arena, Saint Louis, Missouri State on 20th June 2014 helped in reaching out the Sankara Nethralaya newsletter to 5000+ members of the association across the USA and the one page appeal made in the souvenir released on the occasion to 1,400 members who attended the conference. In-depth presentation of Sankara Nethralaya's history, growth, philosophy, goals, achievements in various areas and a fervent appeal to donate were made by Mr. Nahush and Mr. Vikram good friends and well wishers of the institution and Dr Robert Churchill from the University of Missouri, Sankara Nethralaya's partner in collaborative research. SN OM Trust member Singer Prabhu's mellifluous voice and crisp appeal won many hearts from the 1,400 strong audience and assurances to organize charity shows for Sankara Nethralaya's cause from more than 10 Sangam presidents present at the venue.
Participation in the high profile 'Person of the Year' award ceremony conducted by Rediff.com and "India Abroad' helped in showcasing Sankara Nethralaya to a large gathering of high profile and high net worth Indians gathered at the "The Pierre- A Taj Hotel' at New York for the high power event. While the screening of the appeal made by Shri Amitabh Bachchan' at the venue took Sankara Nethralaya's story to the large gathering at the venue, the interview of Dr SS.Badrinath published in the special issue of 'India Abroad' reached out to its large reader base. The SN OM trust would also get 6 pages of advertisement space in the 'India Abroad' paper for year 2014 under the agreement of participation in the event.
---
Date: 06-03-2014
The Madras Round Table – 1 reiterates its commitment to eradicating blindness in the country
The Madras Round Table -1 and its illustrious member Shri Arvind Swami are no new faces to the Sankara Nethralaya family, the service organization and its large hearted member have been old friends of the institution and have been consistently supporting its cause for many years. The Madras Round Table -1 celebrated its 55th glorious years of service by sponsoring 55 Cataract surgeries in year 2012. Shri Arvind Swami and Shri Manu Wassan, Chairman Madras Round Table 1 accompanied by a few Tablers visited Sankara Nethralaya on the 5th of March 2014 and made a generous donation towards performing Cataract surgeries in the Mobile Eye Surgical Unit (MESU). Speaking on the occasion Shri Arvind Swami had a high word of praise for Sankara Nethralaya's pioneering and innovative initiative of taking high quality eye care right to the door steps of the poor and indigent patients living in remote areas, patients who cannot afford to make a trip to a base hospital. He reminisced his carefree visits to Sankara Nethralaya straight from school and time spent at the open space where the imposing research center stands now. He expressed that it was a pleasure and privilege to be of service to an institution in whose inception his late Father Shri VD.Swami played a major role. Shri Swami closed his talk with an assurance that the Madras Round Table 1 would endeavour to sponsor an outdoor eye camp every year. Speaking on the occasion Shri Manu Wassan observed that it was an honour to share the dais with Dr SS.Badrinath and added that the amount being donated by the Madras Round Table 1 would go towards sponsoring the cost of conducting 90 surgeries to be performed over a week.
The Mobile Eye Surgical unit, jointly developed by Sankara Nethralaya and IIT-Madras, has conducted over 800 surgeries since December 14, 2011. The camp sponsored by the MRT-1 will be held at Alangayam village in Vellore district between April 1 and June 23, 2014.
---
Date: 03-03-2014
Quality eye care rolls by road to the closed communities of rural Tamil Nadu
The Mobile Eye Surgical Unit, Sankara Nethralaya's operation theatre on wheels took off on yet another sojourn of relief and care to the underprivileged citizens living in the backward and interiors pockets of the State. The Outdoor Eye Care team comprising of Dr P.S. Rajesh, Senior Consultant, V.Sivakumar, Administrator, Jaslok Community Ophthalmology Center, Shri Chandra Kumar, Social worker, Shri Padmanabhan, Driver of the Mobile Eye Surgical Unit and Shri Venkatraman, Operation Theatre Assistant left for Vettavelam and Udayarpalayam two interior hamlets located on the Villupuram-Tiruvannamalai route on the 26th of January 2014. The outdoor eye care team was received with overwhelming enthusiasm and cheer by the local populace suffering from lack of access to quality eyecare in both hamlets. The screening camp at Vettavelam was supported by the Sai Trust and Shri Manigandan a local political functionary, a total of 419 patients were screened between the 26th of January to the 3rd of February and 43 patients diagnosed with Cataract were operated upon at the MESU. The post operative screening was completed on the 5th of February and the relief crew left for Udayarpalayam its next port of call on the evening of the same day.
The Udayarpalayam camp had a special significance for the Sankara Nethralaya team as the Mahaperiyava of Kanchi had camped here, worshipped at the local Shiva Temple and performed Tapas at the dhyana mandapam located at the centre of the temple tank by reaching it on a motorized raft. The camp was actively supported by the Zamindar of Udayarpalayam a man held in high esteem and love by the local people and the mobile surgical units were parked from the 6th to the 14th of February at the land provided by him for the purpose. In keeping with the dictum that when you do a good thing you would find support coming from many quarters, Shri Subramanian a member of the Lion's Club and local resident provided excellent food and refreshments to the entire eye care team for the entire period of the camp. A total of 476 people were thoroughly examined between the 6th and 8th of February and surgeries were performed on 95 patients between the 9th to the 13th of February followed by postoperative examination on the 14th of February.
The camp conducted in these two places captured the spirit of the Mobile eye Surgical Unit by taking eye care to people who had little or no interaction with the outside world beyond the limits of their town and practically no access to health care, a good portion of the youth in these villages had migrated outside of the village in search of livelihood and many of the patients did not have escorts to take them back to their homes post surgery, the Sankara Nethralaya team rose to the occasssion by arranging transport and personally escorting such patients to their homes. Service to mankind is said to be service to God and the camp provided the team with the rare opportunity of offering worship at the local temple and the Maragatha Lingam not known to many in the outside world. The overwhelmed locals in both villages thanked the doctor and the team for the great gesture of binging quality eye care right to their door step and bringing the light of life back into their lives, they made an emphatic appeal to the team to explore the possibility of having a screening facility right at their village around the year which could refer patients needing surgery to the base hospital at Chennai. The highlight of the camp was that the post operative examination conducted in both the camps indicated zero complication and a jubilant and highly fulfilled mobile eye care team returned with great memories of the picturesque villages, the Zamindar's old palace, worshipping at the local temple and the great opportunity of being able to bring back vision to the simple village folk.
---
Date: 24-02-2014
Asian American Resource Centre, Austin, Texas honours an old friend and
well wisher of Sankara Nethralaya
In what could be a fitting 70th year anniversary gift to a man who has given his best to the country of his birth and the country he chose to make his second home, the prestigious Asian American Resource Centre honoured Shri Sam Sockalingam Kannappan an old friend of Sankara Nethralaya and a driving force of the Sankara Nethralaya Ophthalmic Mission Trust as a "pioneer in software for engineering and an early leader of the Indian Houston Community" in a photo exhibit titled 'History of Indo-Americans in Texas' tracing the genesis of early Asian settlers and their contribution to the State. The photo exhibit on display included a wonderful photograph of the young Kannappans with their little children, a picture of the imposing Rajagopuram of the Sri Meenakshi Temple at Pearland, Texas which he strived hard to establish and served as Founder Secretary and a current photograph of this most prominent American Indian.
Sankara Nethralaya and the Sankara Nethralaya Ophthalmic Mission Trust express their hearty Congratulations to Shri Sam Kannappan for receiving one more decorative feather to his glorious cap.
---
Date: 14-02-2014
Seeds of effort sown by OM Trustee bear fruit
The American Association for Physicians of Indian origin (AAPI) has been a long time friend of Sankara Nethralaya and a supporter of its cause. The members of the Long Island chapter of the AAPI responded most generously to a presentation of Sankara Nethralaya's future plans and cost free community ophthalmology initiatives and earnest appeal for funds to support the same made by Sankara Nethralaya OM Trustee and a member of the AAPI Dr Rajendra Modi some time back and dispatched a check collected from its members to him. Readers may remember that the AAPI had made a similar donation to the SN OM Trust through the good doctor last year too.
---
Date: 03-01-2014
A group of Dallas Indians get a melodious introduction to Sankara Nethralaya
Members of the Sankara Nethralaya OM Trust organized a light music program at the Metroplex Tamil Sangam (MTS) Dallas, on 22nd Dec. 2013, as part of ongoing efforts towards popularizing Sankara Nethralaya and creating awareness on its philosophy and services. OM Trust Trustees Mr. Santhanam Mullur and Mr.Singer Prabhu gave a detailed talk on the activities of Sankara Nethralaya, especially its service to the indigent and how everyone can participate in contributing to that cause. Mr.Singer Prabhu and Ms Shruthi reiterated these views again during the music program. Mr. Paul Pandian an ardent supporter of Sankara Nethralaya is now Advisor to the MTS and has offered to help wherever he can. This event is the first one OM Trust is doing with MTS and we hope to do this again during 2014. Some donations were received on the spot and some patrons bought copies of 'Insight' the biography of Sankara Nethralaya.
Sankara Nethralaya and the SN OM Trust take this opportunity join hands in expressing their since gratitude to Mr.Singer Prabhu, Ms Sahana and Ms Shruthi for their efforts and dedication towards the cause of Sankara Nethralaya.
---
Date: 16-08-2013
Sankara Nethralaya observes 120th Mahaperiyava Jayanthi with great piety
The institution which owes its inception and growth to the Mahaperiyava's benevolence and continued guidance and blessings observed his 120th Jayanthi with great reverence and piety on 19/07/2013 at the Sri V.D. Swami Auditorium
Extending a warm welcome to the gathering Shri S Viswanathan, DGM, Optical Services highlighted the essential qualities to be imbibed by man for his good 'Lowgika' or worldly existence by the great spiritual master in very simple terms. He spoke on how the Guru stressed on simple things like learning to do one's own cooking to washing one's own vessels, rehabilitating cows through Goshalas and setting a good personal example. On a more personal note he shared his own experience of how the Seer's advise put an end to all ambiguity on what higher studies he should pursue after his schooling and how the guidance of the Seer made him select Optometry at the ESO, an institution blessed by him and how the wheel has gone a full circle and blessed him with the opportunity of addressing the audience on the Guru's Jayanthi celebrations. Shri Viswanthan introduced the trio of Shri S.N.Prabhu, Trustee, OM Trust and his daughters, Ms Shruthi Prabhu and Ms Sahana Prabhu, the family's sterling role in raising significant funds for Sankara Nethralaya in the USA through their mellifluous voice and their devotion to the Mahaperiyava which made them perform at his Jayanthi. Their high devotion to the Sage was apparent in the ensuing vocal presentation by the father and daughters which took the audience to another world with the divine rendition of songs on the Mahaperiyava.
Speaking on the occasion Dr. R. Krishna Kumar another ardent devotee of the Mahaperiyava and Principal of the Elite School of Optometry spoke on the functioning of the ESO as a socially accountable institution producing not only competent but also socially accountable optometry professionals. He highlighted the yeoman community work carried out by the ESO, declaring with pride that the ESO has screened, treated and provided glasses to more than 50, 000 children in the districts of Chennai, Tiruvallur and Kanchipuram highlighting that a key feature of these camps was the providing of unbreakable glasses to the children. Shri Krishna Kumar had a high word of praise for Professor Santhanam's role in underlying the importance of occupational optometry and how the ESO was providing specialized eye care needed for different occupations right at their place of work. He commended the role of Shri NDJ.Renganath, Member, TTD Trust and long time well wisher and friend of Sankara Nethralaya in bringing the institutions together and the great work done by the Sri Srinivasa Sankara Nethralaya. He highlighted the high utility value of the LogMar charts installed by the ESO at various temples and parks of the city and its plans to install Bengali LogMar charts at the Aditya Birla Sankara Nethralaya and other SN Centers at Kolkata to benefit Bengali patients.
The occasion witnessed the recognition and awarding of Optometrists Ms Vijayalakshmi, Ms Rizwana and Ms Anuradha for their high quality work, by Dr T.S. Surendran, Vice-Chairman and the members of the Optical services department adjudged as the best performing department by Dr Kris Vasan, Managing Director, Sankara Nethralaya. The day's proceedings came to an end with an emphatic appeal by Dr T.S. Surendan to the Almighty "May the Light and Vision Spread far and Wide", followed by Mangala Aarthi to the Sage and Seer and distribution of Prasadam to all assembled.
---
Date: 17-07-2013
An informal chat with Shri SN.Prabhu, Trustee, OM Trust
Sankara Nethralaya Ophthalmic Mission Trust member Shri SN. Prabhu more popularly known as Singer Prabhu on a visit to India with family dropped in at Sankara Nethralaya where he would be giving a music performance with daughters Shruthi and Sahana on Mahaperiyava Jayanthi on 19th July 2013. The Corporate Communications department engaged him in a quick Q&A session, which we take pleasure in sharing with our readers.

1. Please give a brief introduction about yourself, how you were drawn to singing and how you came to be known as `Singer` Prabhu?
I am a singer by passion; I did not undergo any formal initiation or training in singing under any guru. My father was a sangeetha vidwan and bhagavathar giving kutcheris at Trichy and Tanjore, I use to accompany him as a toddler and sit on his lap while he performed, I guess this must have been an early influence and inspiration on me. Even in those days he would sing for charitable causes which sowed the seeds that I should use my talent for noble causes. I started singing from the time I was in grade 6 and honed my skills as I moved on to college, as an employee of the external affairs ministry I won the inter ministry competition held in New Delhi. After moving to the USA I would as a singer well versed in singing in Hindi, Tamil, Malayalam, Telugu and Kannada accompany legendary singers like Dr.KJ Jesudoss, Smt Susheela and veteran music directors like Shri M.S.Viswanathan and Shri Deva etc when they tour the country, which earned me the nickname 'Singer' Prabhu.
2. How were you drawn towards Sankara Nethralaya and the OM Trust?
I had, in keeping with my belief of leveraging the power of music as a vehicle to create awareness and raise funds for noble causes been giving charity performances and mobilizing funds for the Cancer Institute and relief organizations like Asha, CRY and the Sankara Eye Foundation. I would say that my daughter Shruti was largely responsible for my association with Sankara Nethralaya. The eye ailments and resultant suffering of my mother and sister had left a deep impact in her and she began to make a quest in right earnest as to how we could serve the visually impaired, especially those who could not afford quality eye care. It was after a lot of research and speaking to people that she decided that Sankara Nethralaya was the right institution through which we could fulfill our promise to the visually impaired and thus began my family and my association with Sankara Nethralaya and the SN OM Trust.
3. Do you have any particular reason to choose to perform at the Mahaperiyava Aradhana?
Well I can only say one thing as an answer to this question, we owe our existence and all that we have to his benevolence, can there be a better reason than that, it is my great privilege, pride and punya that I have been given this opportunity to perform with my daughters in such an auspicious occasion and receive the blessing of the God who lived among us and I express my deep gratitude to Dr SS.Badrinath for this rare opportunity of being a part of this great function.
---
Date: 13-06-2013
SN OM Trust breaks new grounds in awareness creation of its cherished institution
As a fund raising body ever exploring new avenues to spread awareness on the Sankara Nethralaya philosophy, its goals and achievements and raise funds for its community initiatives, the Sankara Nethralaya OM Trust realized that the Telugu Association of North America (TANA) congregation slated to take place at Dallas would be an ideal platform to reach out to the Telugu community living across North America and Canada. They quickly got their act together by coordinating on one hand with the organizers of the 19th TANA convention on the modalities of setting up a booth and distributing publicity material at the venue and ensuring that the necessary materials are ready on time, by actively interacting with the creative team at Sankara Nethralaya.
The booth set up and collaterals in place as scheduled, the SN OM Trust members from the Dallas region Shri Suresh Dalapathy who played a key role in facilitating SN OM Trust's participation in the event, trustee Shri Prabhu Sivaraman and volunteers Shri Venantius Anthony, Shri Mohannath, Shri Sridhar Vasudevan and Srimathi Sukanya Vasudevan presented themselves enthusiastically at the OM Trust booth at the Dallas Convention Center on the 24th of May 2013, the inaugural day of the 19th TANA Convention. The booth was designed with an emphasis on showcasing Sankara Nethralaya's activities at Andhra Pradesh, especially the newly inaugurated Sri City Sankara Nethralaya at Tada, near Sulurpetta at the Tamil Nadu Andhra border and the Mobile Surgical Bus.
The booth witnessed a good footfall, the brand recall and familiarity of Sankara Nethralaya were evident in the interaction that the visitors had with the OM Trust members and volunteers manning the stall. The Trustees and volunteers manned the booth in turns on the three days of the convention between the 24th-26th of May, welcoming visitors, handing over the flyers and brochures, briefing them on the various activities of Sankara Nethralaya and the critical need to support its endeavours. Prominent among the visitors were long time friends and supporters of SN OM Trust from the Dallas Area, Shri Nani Iswara the senior software professional and Vani Iswara the founder of Ellora Center for Performing Arts. There were spirited enquiries from the visitors on areas like student observership and other avenues through which they could associate and assist Sankara Nethralaya in its various activities. The Twin Surgical Bus and the recently inaugurated Sri City Sankara Nethralaya at Tada evoked great interest among the visitors.
While the event did not translate into significant monetary benefit, it provided a great opportunity and meeting point to interact with the members of the Telugu community, spread awareness and identify potential well wishers and donors among them. The members of the Sankara Nethralaya OM Trust would be pursuing these promising contacts and leads through the good offices of the Telugu Association of North America (TANA) and the Chittoor NRI Association and exploring how their good will and confidence could be leveraged to bring about tangible real time benefits to the Sankara Nethralaya's community initiatives back in India.
---
Date: 10-04-2013
Small Acts of Kindness – 2013
When a good-natured notion transforms into a valiant process, it is impossible to match. When a thoughtful idea turns into an insightful project, it is impossible to fathom. When a good intention becomes a remarkable action, it is indeed impossible to describe. It was exactly this that was done during the "Small Acts of Kindness-2013" performance for Sankara Nethralaya on March 30th, 2013 in Dallas, Texas.
As a sequel to the first "Small Acts of Kindness" program that took place in October 2011 in the Dallas-Fort Worth Metroplex, this year's performance was targeted at a broader variety of people, hence the programme included songs in Malayalam, Tamil, and Hindi. A highly talented group of music lovers and performers –Prabhu Shankar, Manoj Krishnan, Shruthi Prabhu, Sahana Prabhu, Anjali Varghese, Sumithra Prabhu, Aarthi Giri, and Sankara Nethralaya OM Trustee – "Singer" Prabhu–joined together this time around to make this program a huge success. The singers were accompanied by yet another exceptional group of performing musicians–Joe, Shino (from Chicago), Isaac & Eugene—who truly entertained the ecstatic crowd of about 200 people who gave reviews that were never less than astounding.
Incorporating songs such as "Oru Murai," from Mani Chitra Thaazhu, "Deewangi Deewangi," from Om Shanthi Om, and "Nenjukulle," from Kadal, the lively, bubbly crew put together an unforgettable performance that never failed to get the crowd on its feet, asking for more. The program was described by a plethora of spectators as "incredible," "one of the best concerts of the year," "astoundingly lively & interesting," & "memorable."
The "Small Acts of Kindness-2013" effort collected a net sum that could assist to the tune of about 65 free surgeries at Sankara Nethralaya- Chennai, India. There was a multitude of other magnanimous volunteers from the Metroplex that assisted in the smooth conduct of the event.
If anything is certain from this event, it is the fact that this will not be the last effort of this multitalented group of people. Dedication goes a long way, and most definitely, there will be many more wonderful performances in the months and years to come to entertain the DFW crowd and other cities to assist Sankara Nethralaya in Chennai.

---
Date: 06-02-2013
OM Trust spreads the spirit of compassion in Southern California
Through a single act, a life can be changed. Through a single operation, a world can be opened. And through a single program, a chain of good deeds can begin.
These were the thoughts floating through the minds of those who organized and performed in the light music program for Sankara Nethralaya in Los Angeles on January 12th, 2013. SN OMTRUST joined hands with the Southern California Tamil Association (SOCAL) and presented "Jan'il Jollee" a Tamil Light Music program, by FUN MuzikLovers, RiffsNRaagas, TREAT and Sangamam. From Texas were special guests "Singer" Prabhu and his daughter, Shruthi Prabhu, who had performed for Sankara Nethralaya in the past.
The program started on an auspicious note with a Ganesha Pooja by founder of SOCAL, Shri Padmanabhan Iyer and a brief introduction by Shri Subbu Shanmugam, the president of SOCAL. Shri Santhanam Mullur a trustee of SN OM Trust gave a brief introduction to the objectives and activities of the Sankara Nethralaya OM Trust and explained the noteworthy service being provided by Sankara Nethralaya towards vision care to indigent patients in India and made an emphatic appeal to support cost free eye care to the needy through donations. The musical event by FUN MuzicLovers – Balaji, opened with the song "Mukunda Mukunda" by the kids Amruthaa & Rumeya, followed by many songs with "Vision" as the underlining theme.
The response to this program was indeed great. This was a first time event for Sankara Nethralaya in Southern California, and helped greatly in creating awareness on the noble objectives of the charitable organization in this region. The song, Ovvoru Pookalume, was rendered by Ms Shruthi Prabhu after an informational video presentation on the activities and background of Sankara Nethralaya. The theme of the entire concert touched the hearts of all the attendees as well as entertained them with the wide variety of Tamil songs that were rendered. Feedback from the crowd was overwhelmingly positive and indicated that Jan'il Jollee has helped, Sankara Nethralaya gain another city of supporters.
Sankara Nethralaya has been offering vision care for the poor and needy for the past thirty five years. Whether it be in America or in India, vision is critical for a human being. Being deprived of eye care due to lack of financial resources is a pity. People have to recognize this and contribute to this noble cause. Volunteers of Sankara Nethralaya, SOCAL and the performers from California and Texas put their hearts and souls into effectively communicating this message to the audience and promised to continue their support to this wonderful charity in the days to come.
---
Date: 16-06-2012
Sankara Nethralaya gets a high visibility launch pad at Houston!
Sankara Nethralaya filled a lot of mind space and took off for a great launch at Houston, the city so familiar with space crafts and rocket launches. Members of the Sankara Nethralaya OM Trust, ever exploring new avenues to raise funds and reach out to the Indian Diaspora in the US and enlighten them on the philosophy of Sankara Nethralaya were quick to realize that the Tamil Nadu Foundation's Annual Convention being held for the first time, during the Memorial Day holidays on the 20th and 21st of May 2012 at Houston presented a wonderful opportunity to spread awareness about their cause and mobilize funds, which they simply could not afford to miss. Their premise was proved right and the SN OM Trust booth put up at the Tamil Nadu Foundation meeting registered brisk footfall on both the days, with the visitors eagerly picking up brochures and listening with great interest to the briefing by OM Trust members and volunteers. A significant amount was collected by way of on the spot donations, contributions made through purchase of "Insight"- the recently launched biography on Sankara Nethralaya and music CD's, a good number of people also pledged monetary help, promising to send in their cheques soon and spread the good word in their circle. The highlight of the event was the surprise visit by celebrities Ms Suhasini Maniratnam and Shri SP.Muthuraman, both spending good time at the booth and exchanging memories of their old and very special relationship with Sankara Nethralaya with members and volunteers at the booth.
We take this opportunity to express our most sincere thanks for the contribution and team work of every member of the SN OM Trust team for the success of the booth in terms of awareness creation and the handsome donations collected, we wish to make a special mention about Shri Sam Sockalingam Kannappan's role in identifying this huge opportunity, foreseeing the potential of putting up a booth at the venue of the Tamil Nadu Foundation meeting, both in terms of spreading awareness and mobilizing funds and booking the stall himself. Our special thanks also go to Ms. Leela Krishnamurthy who through her proactive involvement played a key role for the success of the event right from the time the idea was mooted. We would also like to express our gratitude to the volunteers namely Mrs. Sakuntala Aiyer, Mrs. Anita Balaji, Mrs. Nimmi Vasan, Mr. & Mrs. Kohur & Anuradha Subramanian, Mr&Mrs. P.S.Raju, Mrs. Bhavani Iyer, and Mrs. Mahalakshmi Krishnan who supported us whole heartedly in the midst of their busy engagements by taking turns to man the booth and keep the visitors engaged and involved, with their warm interaction.

---
Date: 24-03-2012
Book launch of 'Insight- A passion for compassion' a biography of Sankara Nethralaya
The book launch of 'Insight-A passion for compassion' a compelling biography of Sankara Nethralaya co-authored by Shri VV.Ranganathan, Shri George Skarias and Ms Meera Prasad was held at the Walchand Hirachand Hall Mumbai on the 20th of March 2102.The city of Mumbai has a pride of place in the inception and growth of Sankara Nethralaya and it was chosen as the venue to open the eyes of the world to a great saga of courage and determination. The beyond capacity crowd gathered Hall the venue of the book launch strongly reiterated that Sankara Nethralaya has an indelible place in Mumbai's heart.
Dr S.Bhaskaran, Chairman, Sankara Nethralaya extended a warm welcome to the Chief Guest, esteemed invitees, friends and supporters who had contributed for the growth of Sankara Nethralaya gathered for the momentous occasion, the authors and everyone present at the venue, The glorious moment of the day the launch of the book by Chief Guest Shri Deepak S.Parekh, Chairman, HDFC Ltd and receiving of the same by Dr B.R Barwale, Chairman, Mahyco and Member of the Board, Medical Research Foundation was accorded a thunderous applause by the audience. Dr SS.Badrinath, Chairman Emeritus, Sankara Nethralaya gave a touching account on the crucial role of great philanthropist like Shri C.U Shah from the city of Mumbai who were instrumental in the inception and growth of Sankara Nethralaya to its present stature, he expressed his view that there was no shortage for eye care centers in Mumbai but if there were well-wishers willing to support such an initiative as in Kolkata he would be happy to set up a center in Mumbai.
The book launch function provided a platform for the Chairman Emeritus and senior management members of Sankara Nethralaya to meet and interact with some of the greatest benefactors of the institution like Ms Noel Tata, Shri Neeraj Bajaj, Shri C.U Shah,Shri Homi Bhaba, Dr Bapat, Shri Nichal H.Israni and several other great people in the same venue. Shri Sugalchand Jain, Honourary Treasurer and Secretary warmly thanked the Chief Guest, the esteemed invitees and all those assembled, for their time and interest in the book and the authors for the great work in compiling the long history and making it most readable and enjoyable.
---
Date: 30-11-2011
When words failed, it was tears that spoke eloquently!
It had rained heavily all night but the depression in the bay had not apparently weakened and the rains were lashing out with unabated vigour much after sunrise, a city not cut out for heavy rains the roads in Chennai were predictably clogged making both vehicular and movement on foot most cumbersome and normal life was thrown totally out of gear.
The scene inside the Jaslok Community Ophthalmic Centre the community services wing of Sankara Nethralaya offering cost free treatment to indigent patients however painted a very different picture. The clock at the front office showed 8:00 am and inhospitable weather notwithstanding poor and needy patients had assembled in good number at the place which had over the years become a beacon of hope for the poorest of the poor among the visually impaired. The place was bustling with activity, hospital staff serving free breakfast for the waiting patients, front office executives busy registering new patients, attendants guiding first time patients on procedures and doctors and Para medial staff rushing about in right earnest.
Among the patients assembled at the waiting lounge was little Krishnamurthy a nervous little lad of about 7 years standing with his hand firmly clasping his father's hand, he seemed to be in a state of shock and fear, unsure of his movements without help from his father. Father and son had traveled more than 200 kilometers from their native village near Thiruvannamalai unmindful of the hostile weather conditions to the Jaslok Community Ophthalmic Centre the place on which Anand the boy's father had pinned his last hope of regaining his little son's vision.
After a quick registration process the executive at the front office started with the preliminary questions on what the problem was, the father of the boy seemed to be under heavy emotional stress and could hardly bring the words to his mouth, between sobs and sighs he narrated that his son Krishnamurthy aged 7 years was struck very hard by a cricket bat on his left eye when playing a game of cricket near his home, the impact of the blow had caused major damage to the left eye and had robbed him of his sight instantly. The doctor at the local clinic after examining the effected eye had indicated that the damage seemed irreparable; he expressed his helplessness and referred the boy to the nearby government hospital for a second opinion. The doctors at the government hospital examined the effected eye, realizing the seriousness of the case and the poor financial state of the boy's father they referred the patient to the Sankara Nethralaya for cost free advanced treatment.
The front office executive at JCOC took at a quick look at the letter from the government hospital; it described the case as Traumatic Cataract Left with doubtful Post Capsule. Realizing the gravity and urgency of the situation he got to act quickly, he understood that the diagnosis and treatment of the problem would involve several examinations, which would warrant the patient's stay in the city for a couple of days. Given the terrible weather and the financial wherewithal of the patient there was no way they could have found accommodation in the city or be asked to shuttle between their village and Chennai. The front office attendant immediately made arrangements for the boy and his father to stay at the hospital until the treatment could be completed.
The boy was then thoroughly examined by a team of doctors, after several levels of in-depth evaluation the team concluded that it was a case of Pars Plenor Cataract requiring Anterior Viterectomy and implanting of Foldable intraocular lens under local anesthesia. This was followed by Lab and physician tests to ascertain the boy's fitness for surgery after which surgery was successfully carried out by a senior surgeon and the patient was discharged the very next day with vision in his left eye fully restored. It was an emotionally and professionally fulfilling moment for the surgeons, doctors, paramedical and administrative staff who attended to little Anand from the day he walked in with the pain and trauma of loosing his vision in his left eye.
To Krishnamurthy the boy's father it was a moment of ecstasy and joy beyond words, a fortnight's anxious wait was over, his worst fears were belied and his son's vision was restored fully, he was overwhelmed by a mixture of emotions and was at a total loss for words, his attempts to express his gratitude to the doctors and staff at JCOC failed as his voice was choked and the words seemed to be failing him once again, tears ran down his cheek so much like when he walked in a fortnight back, it was just that this time around they were tears of joy!
---
Date: 24-11-2011
Small Acts of Kindness
On October 8, 2011 Dallas Metroplex was treated to a multicultural event by a group of seventy-two children performing Light music, Indian classical music, folk dances to an audience of over four hundred.
This program was created and coordinated for Sankara Nethralaya by Shruthi Prabhu, a fifteen-year-old high school student. Shruthi had approached Sankara Nethralaya to help her launch this program to raise funds. Shruthi's grandmother had Glaucoma and that made Shruthi determined to do some charity work for the needy in the vision area. Sankara Nethralaya OM Trust the US entity of Sankara Nethralaya was happy to support this program.
After three months of rehearsals, on October 8th, 2011, Small Acts of Kindness took place. It was a multicultural program including the participation of several dance and music schools throughout the Metroplex. Sruthilaya, Pranavam Music School, Nruthya Sakthi Dance School, Divya Dhwani, and many other schools participated in the performance.
The program began promptly at 4:00 PM with a welcome note by Shri Santhanam Mullur and a piano piece composed and played by Shruthi Prabhu followed by her talk on the genesis of the program. It also included a rendition of "We are the World" by Michael Jackson and "Firework" by Katy Perry. Hindustani and Carnatic music, as well as several dance numbers, were performed. The audience was indeed impressed at the diversity of this unique event. The theme song for this event was "Ovvoru Pookkalume" from the movie Autograph. This song was auctioned (a unique concept introduced to Dallas) off to the audience and raised about $500 by itself. People responded with generous, donations, and sponsorship. All of the children performed with something that could only be described as determination, happiness, and humility. Towards the end, all the teachers of the school who participated and Shruthi Prabhu were given a Sankara Nethralaya plaque and all the children were given a certificate of participation. As a note of thanks and recognition for continued help to Sankara Nethralaya, Hema Mohan (Fun Asia), Ambreen Hasnat (Fun Asia) were given SN Plaques by Shabnam Modgil of Fun Asia. The event ended with Dr. Arvind Neelakantan thanking the patrons, audience and the volunteers.
Without a doubt, this was the program of the year, and we will look forward to similar performances in the near future.
---
Date: 23-12-2010
Eye screening camps at Tiruvallur
As part of its Corporate Social Responsibility initiatives, Michelin Tyres joined hands with Sankara Nethralaya to conduct three eye screening camps in Tiruvallur district. A total of 599 people underwent a basic vision screening at the camps held at Sengarai village (September 18), Karadiputhur village (November 13) and Karadiputhur village (December 12). One hundred and two people were identified with vision-related problems. Forty-six people were taken to the base hospital for further ophthalmic evaluation, 23 underwent surgery and 128 were provided with spectacles. The costs for the surgery and spectacles were borne by Michelin Tyres.
Mr. V. Sivakumar, Administrator, Jaslok Community Ophthalmic Centre lauded Michelin's efforts in successfully conducting the eye camps. "Efforts such as these from corporate bodies will go a long way in ensuring that health care services reach out to all sections of society," he said.
---
Date: 30-10-2010
'Natya Drishti', leaves audience spellbound
'Natya Drishti', a well-choreographed Bharatnatyam performance by students from the Ellora Centre for Performing Arts, was presented in Dallas-Forth Worth, Texas, US, on October 24, 2010, in aid of Sankara Nethralaya.
The theme — "Vision-A Gift from God"— was in conjunction with Sankara Nethralaya's mission for vision and was presented by twenty-five children from the Ellora Centre under the able guidance and choreography of their guru Smt. Vani Ishwara. The troupe presented dances depicting the grace of Lord Shiva and the lives of his devotees including Kannappa Nayanar.
The audience of about 350 people was left enthralled by the outstanding performance by the artists. Sankara Nethralaya's founder and Chairman Emeritus Dr. SS Badrinath and his wife Dr. Vasanthi Badrinath also participated at the fund-raiser.
Dr. Badrinath spoke passionately on the current and future growth, research and philanthropic activities of Sankara Nethralaya in the field of eye care in India. He, along with Dr. Vasanthi, expressed their gratitude and encouraged the audience to donate towards the cause of Sankara Nethralaya. Their presence and interaction with the artists, guests and volunteers was a great source of inspiration and encouragement.
Sankara Nethralaya alumnus Dr. Arvind Neelakantan, a practicing Glaucomatologist in Dallas, while praising the institution for its Ophthalmology training and focus on Community Ophthalmology Programs, urged the gathering to donate to SN OM Trust and thereby support Sankara Nethralaya in its fight against blindness.
On behalf of Sankara Nethralaya, Dr. Badrinath and Dr. Vasanthi Badrinath presented plaques to Smt. Vani Ishwara and the child artists who performed during the event, for their support to Sankara Nethralaya. The dance program was organized by Mr. Suresh Dalapathy and Mr. Santhanam Mullur, Trustees of Sankara Nethralaya OM Trust, a fund-raising vehicle in the US for Sankara Nethralaya, Chennai, with support from local volunteers.
---
Date: 26-10-2010
SN OM Trust receives CFC recognition for 2011
Sankara Nethralaya OM (SN OM) Trust has been approved as a Combined Federal Campaign (CFC) participant in 2011 by the US Office of Personnel Management (OPM). SN OM Trust has been participating in CFC for the past several years.
CFC is a drive by the US Office of Personnel Management encouraging US federal employees to donate to various non profit charities pre-screened by them. Every year a booklet is published of the pre-selected charities whom federal employees are encouraged to donate as a one-time contribution or through payroll deduction. Employees can start or make changes in contribution only during the 'open season', which for 2011 is open now through December 13, 2010.
The CFC number for Sankara Nethralaya OM Trust is 68803.
If you are a US federal employee, kindly designate Sankara Nethralaya OM Trust
(Number 68803) as your chosen charity. If you know of a federal employee, kindly motivate them to designate SN OM Trust - no. 68803 - as their chosen charity. Various local CFC chapters will collect funds and remit to SN OM Trust
periodically.
For further information on the CFC program, please contact
Mr. SV Acharya
E-mail: acharya@omtrust.org
Phone: (301) 529-7377
---
Date: 22-06-2010
NTR's kin pledge eyes to SN
Mr. K.R.V. Prasada Rao, brother-in-law of (late) N.T. Rama Rao, the former Chief Minister of Andhra Pradesh, and his wife Ms. K. Lakshmi Prasad pledged their eyes to Sankara Nethralaya on June 21, 2010.
The eye donation pledge form was received by Chairman Emeritus Dr. S.S.Badrinath. Dr. N. Radhika spoke about corneal blindness on the occasion. Ms. Lakshmi Prasad offered to spread awareness on eye donation among her near and dear ones and will encourage them to pledge their eyes.
The event was coordinated by Mr. N.D.J. Renganath, Trustee, Sri Srinivasa Sankara Nethralaya Trust.
From January this year, the CU Shah Eye Bank at Sankara Nethralaya has received 1800 eye donation pledges.
---
Date: 18-06-2010
Special preview of Raavanan
A special preview of Raavanan, the much-awaited Mani Ratnam flick, was held on June 17, 2010, towards supporting Sankara Nethralaya's community services.
Reliance Big Pictures, which has co-produced the film, graciously agreed to hold a special preview of Raavanan in Chennai to support Sankara Nethralaya's vision for mission.
Over 100 donor passes were given to Nethralaya's well-wishers, who donated generously towards the institution's corpus fund. The donation amount will be utilized towards providing a free surgery for an indigent patient for the next 12 years.
Sankara Nethralaya is grateful to Mr. BH Kothari for his efforts in making this special screening possible.
---
Date: 04-06-2010
Helen Keller Remembrance Day
The annual Helen Keller Remembrance Day awards saw doctors, hospitals and social service organisations being honoured for their contributions in the field of ophthalmology. The event was held at Sankara Nethralaya on June 3,2010.
This year's 'Dr. G Sitalakshmi Gift of Sight Award' was presented to Dr. Leila Mohan, Comtrust Eye Hospital, Calicut. The award is given to a corneal surgeon who is rendering selfless service in the field of cornea grafting.
The 'I (Eye) Care Award,' instituted to recognize eye hospitals which render humane and high quality eye care to the poor and under privileged free of cost, was given to the Lions Club of Karimnagar Charitable Eye Hospital, Karimnagar (Andhra Pradesh), the RR Lions Eye Hospital, Palakol (Andhra Pradesh), the Paediatric Ophthalmology Department, Sankara Nethralaya (Chennai), the Tulsi Rural Development Trust (Chennai), Sankara Nethralaya, Rameswaram.
There were six recipients to The 'Knight of Blind Award' including doctors, paramedical staff and social workers.
Chief Guest Lion Dr. Ashok Mehta said the awards would serve as a great source of encouragement for awardees to continue with their outstanding work in healthcare.
Remembering Helen Keller as a role model, Chairman Emeritus, Dr. SS Badrinath urged doctors and students to imbibe qualities of patience and perseverance — traits which helped Helen Keller and her teacher Anne Sullivan overcome all adversities. The dignitaries lauded the services of Lion Hari Narayanan in oraganising the function.
---
Date: 01-06-2010
Super speciality camp at Kenya
As part of a joint collaboration between the Rotary Club of Chennai Galaxy, Lions Club, and Sankara Nethralaya, a team of super specialized doctors from Sankara Nethralaya conducted an eye camp at Nairobi, Kenya from May 20 - May 27, 2010.
Over 1000 patients requiring specialized ophthalmic care were examined. The team of doctors performed procedures like prophylactic retinal lasers and operated upon complicated cases in Oculoplasty and Vitreo Retina. A total of over 25 prophylactic lasers were performed. The Oculoplasty team performed almost 55 complicated and skilled procedures.
Dr. Rashmin Gandhi, Senior Consultant, Neuro-Ophthalmology, who led the team, performed complicated phacoemulsification cataract surgeries and delivered an invited talk for a local group of ophthalmologists.
The camp was a great clinical experience for the doctors as they witnessed complicated cases in their respective specialties.
Dr. Bipasha Mukherjee, Director, Orbit, Oculoplasty & Trauma, Dr. Shubra Goel, Associate Consultant, Orbit, Oculoplasty & Trauma and Dr. Pukhraj Rishi, Associate Consultant, Vitreo Retina were also part of the team.
Rotarian Mr. Karikalan and Lion Mr. Hari Narayanan also participated at the week-long camp.
For the entire team, the opportunity to make a difference in the lives of so many was a truly rewarding experience.
---
Date: 01-06-2010
Eye camp at Uluberia
Sankara Nethralaya, Kolkata, in association with Skipper Steel Ltd. organized an eye camp on May 28 & 29, 2010 at Uluberia, Howrah, about 70 km away from Kolkata, West Bengal.
Around 530 patients were screened out of which 28 were diagnosed with Cataract and were referred for surgery at the base hospital in Kolkata. As part of Sankara Nethralaya's community outreach programme, the patients will be brought to the base hospital in Kolkata where a free-of-cost cataract surgery will be performed on them.
Union Minister of State for Tourism, Shri.Sultan Ahmed, SN-Kolkata Advisory Committee Members Shri. SK Bansal and Shri.B.P Jalan visited the eye camp. The Minister expressed his pleasure on the community work undertaken by Sankara Nethralaya-Kolkata.
---
Date: 27-05-2010
Unnikrishnan benefit concerts
Leading Carnatic classical vocalist P. Unnikrishnan performed a series of benefit concerts, in aid of Sankara Nethralaya, in the US in May 2010. Held in San Jose (May 16), Washington DC (May 22) and Atlanta (May 23), the concerts have helped raise close to $30,000. The amount will be used towards Sankara Nethralaya's community services, including free cataract surgeries for indigent patients.
The concerts were well-received with people coming in large numbers to show their support for Sankara Nethralaya. Close to 1,000 people attended the concerts.
Atlanta Fundraiser For Sankara Nethralaya OM Trust
---
Date: 19-05-2010
SN OM Trust receives grant-in-aid
The SN OM Trust's unstinting support to Sankara Nethralaya has been acknowledged yet again! The Human Services Committee of the Shiva Vishnu temple at California have awarded the SN OM Trust a grant-in- aid of $1,000 for providing free ophthalmic treatment to poor patients at Sankara Nethralaya, Chennai, India.
This is the fourth time in a row that the Trust is receiving the grant in recognition for the support it renders to Sankara Nethralaya. The Trust was awarded a similar grant in 2007, 2008 and 2009. Every year, the Shiva Vishnu temple selects a few social service organisations and awards them a grant to support their cause. Varsha Upadhye, SN OM Trustee, California, represented the Trust and received the grant at a function on May 15, 2010.
About SN OM Trust
Sankara Nethralaya Ophthalmic Mission Trust (SN OM Trust), a registered non-profit organization in the United States of America, was established in 1988 with the sole purpose of supporting Sankara Nethralaya, a charitable, not-for-profit ophthalmic hospital, in Chennai, India. Every year SN OM Trust, with the support from society at large, raises funds for Sankara Nethralaya by conducting various events.
---
Date: 08-05-2010
Management Guru C K Prahalad Passes Away
Coimbatore Krishnarao Prahalad, one of the world's most influential management thinkers and Distinguished Professor at the Ross School of Business, University of Michigan, passed away on April 16, 2010 in San Diego, US, after a brief illness.
French Mathematician and Philosopher Blaise Pascal had once said, "Man's greatness lies in his power of thought." And it is this power of thought, which made Prof CK Prahalad stand out from the rest. Whether as a corporate consultant, author or management guru, Prof. Prahalad played a vital role in shaping the growth of numerous companies. He was known to adhere to good corporate governance and ethical standards.
In his untimely death, Sankara Nethralaya has lost a truly remarkable supporter of Nethralaya's mission for vision.
The Sankara Nethralaya family is indebted to Prof. Prahalad for his unconditional support to the institute. On October 14, 2009, Prof Prahalad very graciously delivered the "New Age of Innovation: Driving Co-Created Value Through Global Networks" management power lecture at Dallas, US, in benefit of Sankara Nethralaya, Chennai. The event was was organized by Sankara Nethralaya, Sankara Nethralaya OM Trust, US, and the Greater Dallas Indo-American Chamber of Commerce (GDIACC).
The lecture, which was attended by senior corporate executives and management professors, helped raise about $ 18000 through which around 278 cataract surgeries were performed, free-of-cost, on indigent patients.
Apart from being the leading cause of preventable blindness, Cataract also adversely affects the livelihood of many — especially the economically weaker sections in society — who are forced to quit their jobs due to poor vision. Prof. Prahalad's selfless deed has removed the cloud of uncertainty from the lives of many and replaced it with a ray of hope. They say that deeds, not stones, are the true monuments of the great. For the Nethralaya family, the deeds of Prof. Prahalad will forever be etched in the minds and hearts of all at Sankara Nethralaya.
Obituary – GDIACC newsletter
---
Date: 17-03-2010
Indian Bank extends support to Sankara Nethralaya
As part of its Corporate Social Responsibility Initiative, Indian Bank — a leading nationalized bank — has come forward with a munificent donation of Rs. 1 crore towards Sankara Nethralaya.
Indian Bank (Chennai) Chairman and Managing Director Mr. M.S. Sundara Rajan, who presented the cheque to Chairman Emeritus Dr. SS Badrinath on March 15, 2010, lauded the "customer- centric attitude" adopted by the institution as well as the "mind-boggling number of cases the institute's dedicated team of doctors attend to."
Appreciating the Indian Bank's magnanimous gesture, Dr. S.S.Badrinath, said "it means a lot to us, as every rupee is channeled towards the well being of the needy. We are grateful to all our donors who propel our mission of serving the poor and reaching out to people who do not have access to medical facilities."
The donation will be directed towards supporting the services of the second floor of the main consultation block (MAHYCO) located at Sankara Nethralaya's main campus. The second floor houses the Glaucoma, Neuro-ophthalmology and Glaucoma diagnostic services. Every day about 200 people are seen on this floor.
A plaque was unveiled by Mr. Sundara Rajan on the occasion.
Sankara Nethralaya activities hailed
The Hindu, March 16, 2010
---
Date: 06-01-2010
SWAN volunteer donates
Vimla Mundra (centre) and her family along with
Chairman Emeritus Dr. SS Badrinath & Dr.Vasanthi Badrinath.
Coming from the little-known city of Seohara in Uttar Pradesh's Bijnor district, Vimla Mundra brought to Chennai not only her embroidery skills but also her compassionate spirit.
Having been introduced to Sankara Nethralaya by a relative, Ms. Mundra's initial association with the institute was restricted to spreading word about the hospital's quality and affordable eye care services among friends and relatives. This small step would pave way for a bigger one in the early 1990s, when she joined SWAN — Sankara Nethralaya Women Auxiliary — as a volunteer. And there has been no looking back since then. Like any other SWAN volunteer, she has helped the institute in various capacities.
"Extremely satisfied" by the time spent at Nethralaya, the people she meets here and the opportunity to serve others, Ms. Mundra and her family recently donated Rs. 5 lakhs towards dedicating a room in the memory of her father-in-law Shri. Shiv Kumar Mundra, and her husband Shri. Sushil Kumar Mundra. This is not the first time the SWAN volunteer, and her family, is donating to Sankara Nethralaya. "The work Nethralaya undertakes is commendable and we consider ourselves fortunate that we are able to help in our small way."
Nethralaya is deeply grateful for the thoughtful and benevolent gesture from the Mundra family.
---
Date: 05-01-2010
Rededication of clinical laboratory
Smt. Sulochana Amma and Dr. Vasanthi Badrinath, Director, Clinical Laboratory, Sankara Nethralaya,
at the rededication of the Sri. Nathella Sampathu Chetty Clinical Laboratory on December 31, 2009.
Following its renovation, the Sri. Nathella Sampathu Chetty Clinical Laboratory was rededicated by Smt. Sulochana Amma, wife of (late) Sri. Nathella Sampathu Chetty Garu, on December 31, 2009 at Sankara Nethralaya.
Smt. Sulochana Amma lighted the traditional lamp following which she and her family were shown around the refurbished clinical laboratory facility. A detailed document listing the activities and achievements of the clinical laboratory was presented to the Smt. Sulochana Amma and her family, who donated Rs. 1 lakh to SWAN (Sankara Nethralaya Women Auxiliary) on the occasion.
---
Date: 02-01-2010
Screening & Counselling for senior citizens
Owing to public demand, Navasuja Sankara Nethralaya conducted a screening and counselling for senior citizens (above 60 years) on December 27, 2009. Around 100 people were screened and counseled and 74 people were referred to undergo further medical examination.
All those who came were tested for distance & near vision. Apart from checking the eye pressure, a slit lamp examination was also conducted. People were made aware of their eye conditions and were given eye care tips.
Navasuja Sankara Nethralaya had earlier screened and counseled 137 persons on September 20, 2009. The screening and counselling was undertaken to commemorate World Elders' Day (October 1).
---
Date: 30-12-2009
Benefit concert by Natyalaya School of Dance
The Seonee hills came alive at the Georgetown Center Auditorium, Austin, Texas, US, as Mowgli and his friends from the animal kingdom recounted one of the most loved tales of the century in a brilliantly-choreographed dance drama by the Natyalaya School of Dance.
Children were at their artistic best, as they took the audience in an enchanting journey of Rudyard Kipling's famed 'Jungle Book.'
The performance, a benefit concert for Sankara Nethralaya, was attended by around 300 people. The remarkable efforts by Ms. Vinitha Subramanian & the 24 children from the Natyalaya School of Dance were showcased in every act.
For their incredible enthusiasm in participating in the benefit concert and supporting Nethralaya's cause, the children were presented with plaques of honor by Sankara Nethralaya and Sankara Nethralaya Ophthalmic Mission Trust.
Sankara Nethralaya Ophthalmic Mission Trust, Inc., a registered non-profit organization in the United States of America, was established in 1988 with the sole purpose of supporting Sankara Nethralaya, a charitable, not-for-profit ophthalmic hospital, in Chennai, India. Every year SN OM Trust, with the support from society at large, raises funds for Sankara Nethralaya by conducting various events.
---
Date: 11-12-2009
Sankara Nethralaya, Rameswaram, to offer free treatment
Continuing with the Nethralaya philosophy of community service, Sankara Nethralaya, Rameswaram began offering free services to indigent patients from December 1, 2009.
Rededicating the services, at a function on December 7, 2009 at Rameswaram, Mr. TN Hariharan, District Collector, Ramanathapuram, assured all help to Sankara Nethralaya in creating more awareness about ophthalmic care in Rameswaram and surrounding areas.
Welcoming Sankara Nethralaya's initiative in providing free services at its Rameswaram branch, Ms. Girija Vaidyanathan, Mission Director, National Rural Health Mission, urged for such quality and affordable ophthalmic services to be spread across
the district.
Sankara Nethralaya Chairman Mr. V Vaidyanathan briefed the gathering on Sankara Nethralaya and the various activities undertaken by the institute. He laid emphasis on the institute's pillars — patient care, community services, research, teaching & training — which has made Sankara Nethralaya one of the leading eye hospitals in the country.
Sankara Nethralaya at Rameswaram commenced its services — paying-cum-free —in 2007. Keeping in mind the local needs, the hospital decided to rededicate its services as purely community based, thereby offering eye care services free-of-cost, from December 2009.
The hospital also proposes to step up its teleophthalmology services in the district, in a phased manner. In the initial phase, along with the assistance of social workers from the MS Swaminathan Research Foundation, a team consisting of optometrists and an ophthalmologist will conduct eye camps thrice a week. Surgeries too will be performed thrice a week.
Residents attending the camp will undergo a comprehensive eye examination. Those who are prescribed glasses will be provided with one at the campsite. Patients who are recommended for cataract surgery will be taken by the Sankara Nethralaya team to the the main hospital at Rameswaram where a free-of-cost cataract surgery, using intraocular lens, will be performed on them. The boarding, transport and food for patients will be borne by Sankara Nethralaya, Rameswaram.
---
Date: 08-12-2009
'Social Enterprise of the Year'
Union Minister for Human Resource Development Shri. Kapil Sibal (center) presents the 'Social Enterprise of the year'
award to Sankara Nethralaya's Chairman Emeritus Dr. SS Badrinath in New Delhi on December 03, 2009
Sankara Nethralaya has been awarded the 'Social Enterprise of the Year' at the 5th CNBC-TV18 India Business Leader Awards. Dr. SS Badrinath, Chairman Emeritus, Sankara Nethralaya, accepted the award on behalf of the institute at a glittering ceremony held in New Delhi on December 3, 2009.
The award is presented to an NGO/CSR initiative that has shown uniqueness in the kind of outreach program it has adopted or in adapting a commercial business model for the purpose of social good & community welfare or in the sheer impact its work has had.
Present on the occasion were Kapil Sibal, Honourable Minister for Human Resource Development, Praful Patel, Minister of State-Civil Aviation and Nandan Nilekani, Head, Unique Identification Database project.
The CNBC-TV18 India Business Leader Awards honoured stalwarts of India Inc., who have emerged as legends in business leadership. The India Business Leader Awards are the most distinguished awards for excellence in leadership in Asia.
The winners were judged by eminent personalities like Mr. Deepak Parekh, Chairman, HDFC, Mr. Mukesh Ambani, Reliance Industries Ltd. Mr. Kumar Mangalam Birla, Chairman, Aditya Birla Group, Mr. Uday Kotak, and Mr. Raghav Bahl, Founder Editor, Network18.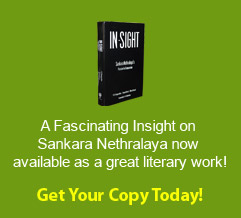 For More Information -
To Donate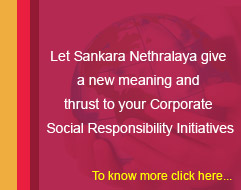 Other Links